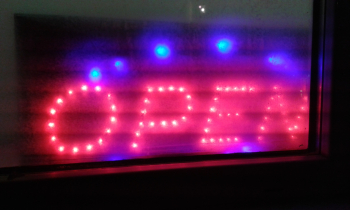 What we offer...
Advice, information and support
Free, anonymous, confidential consulting in different languages. We advise on specific questions relating to sex work. We also advise on all other questions relating to work, residency, education, health, divorce, debt, insurance, housing...

Entry consultation: Would you like to start sex work in Austria and know what you need for it? Are you new to sex work and have questions about the law, insurance...? Would you like to know where you can work? We advise you on all questions relating to sex work, because we see sex work as work!

Exit advice and transfer advice: Do you want to change work or job? If you would like to look for another job, you are welcome to come to us. We support you in reorienting yourself and, for example, in writing a CV and applications. If you are looking for another job in sex work, we will be happy to advise you.

Advice on the subject of health: do you have questions about the health system in Austria, or about health insurance? Would you like to know how you can best protect yourself from diseases? Or maybe you just want to talk about difficulties at work? We advise on all questions relating to health, whether it is about physical or mental health.

Accompaniment to doctors, authorities, courts, offices, etc. We will accompany you if you do not want to go there alone or if you need translation.
We provide consulting in Romanian, Spanish, Portuguese, English and German.
You can call us on 0732 / 77 60 70 12 and make an appointment, send us an email to sexwork@maiz.at
or drop by directly (Scharitzerstraße 6-8/1st floor, 4020 Linz).
Mobile advice & street work
We are also happy to visit you at work! We do street work, i.e. we drive to the bars in the Upper Austria region and take work materials (condoms, lubricants, tampons) with us. We always have various information brochures in several languages with us.
Should we visit you? We are open to all your questions and concerns! Just call 0732 / 77 60 70 12 or write to sexwork@maiz.at
We are also at the Linz Health Department. During the mandatory examinations, we are on site with work and information materials and you can contact us with any questions or concerns.
Working material
You can also get work materials (condoms, lubricants, sponges/tampons...) in larger quantities from us at the advice center for a fee. Just Come over!
Trainings and Meetings by and for Sex Workers
We offer various Workshops and Meetings, e.g. on the topics of health, self-defense, finances, the legal situation, or the PreQual course (pre-qualification for entry into health and care professions, more about this here) and much more.
You can get more information about the courses and meetings from the counseling center.
If you have any requests or ideas for further training and meetings, then get in touch with us.
Perhaps you would like to organize further training for colleagues yourself (e.g. a massage course or a dominatrix workshop)?
We can organize something together! Our rooms are always at your disposal.
In maiz you can also just meet up with colleagues or celebrate together.

Fancy an Info meeting (Workshop) at your place? Taxes, insurance, bills for customers, cash register, check-ups,... a lot has changed in the industry in recent years. If you would like to talk about these or other topics, we would be happy to come to you! No matter what you want to discuss, no matter what questions you have, you determine the topics of the information meetings. We provide information material and a cozy get-together! (The project "Workplace workshops for sex workers" is funded by the Women's Office of the City of Linz) 
 
maiz-Library
You can also borrow books in different languages from us, especially on the subject of sex work, but also other books.
Have we sparked your interest?
Then come by (Scharitzerstraße 6-8, 4020 Linz), call us (0732 / 77 60 70 12), or write us an email (sexwork@maiz.at)!
Other counseling centers and organizations by and for sex workers
Self-organizations and information platforms for sex workers
sexworker.at - is an Internet forum and thus a specific form of self-organization for sex workers, which offers protected exchange opportunities for sex workers, but is also open to some interested parties

Red Edition - a self-organization of migrants working in sex work

lustwerkstatt.at - is a project organized and implemented in collaboration with sex workers. On the website you will find a lot of information and exchange opportunities